Primary Insert
The key features of the Proteox dilution refrigerator are:
Multi-user and multi-experiment
DC wiring, coaxial wiring, cold electronic components and samples can be fully integrated on to multiple Secondary Inserts for easy removal, modification and exchange.
High Input/Output capability
Enables high input/output applications through abundant line-of-sight (LOS) access. Up to 2 × ISO100 ports on the Secondary Insert, 2 × KF40 and 2 × KF25 on the primary insert.
Extensive experimental volume
Large 360 mm diameter mixing chamber plate, combined with increased spacing to provide a large experimental volume.
Greater control
A patented gas gap heat switch system provides active control of thermal conductivity between experimental plates.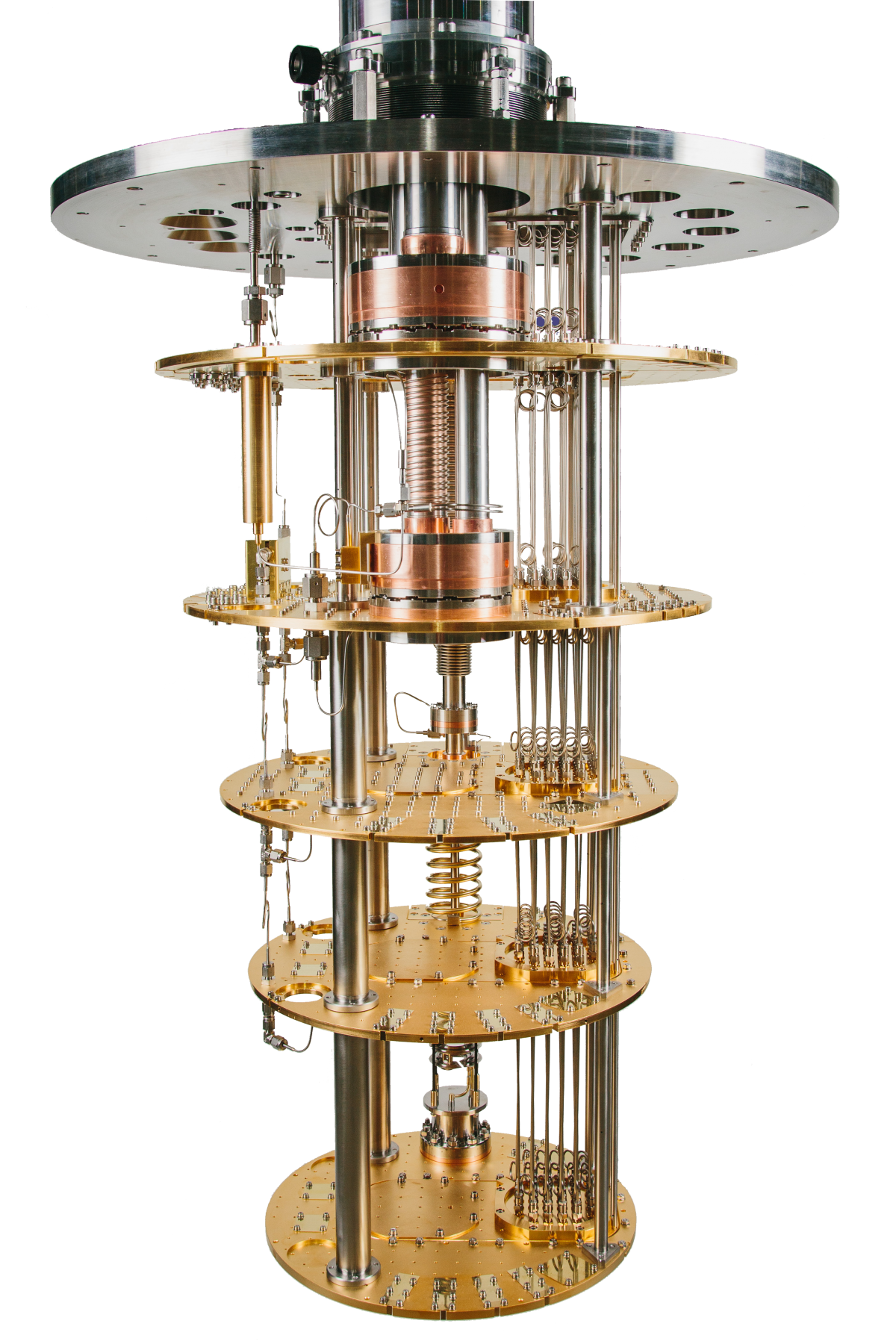 Reliability and convenience
New gas handling system delivers increased reliability and longer service intervals with automated pump bypass.
Magnet options
In-house design, manufacturing and support of both the dilution refrigerator and the superconducting magnet. This provides a fully integrated system with unified software control and data logging.
Integrate sample exchange
Include the Oxford Instruments patented bottom loader system directly onto the Secondary Insert for rapid sample exchange coupled with magnet integration.
.
Simple, powerful software
Web-based, platform-independent, control software for straightforward system control and powerful system logfile visualisation.